Virtual Pumpkin Decorating Contest!
Email entries to the Children's Librarian by October 20th.
The Athol Library Children's Room is having our fifth annual Pumpkin Decorating Contest!
In the past, we've asked that pumpkins be painted instead of carved, but since this will be a virtual event, you can do whatever you'd like to make the perfect pumpkin! Simply send a photo of your pumpkin project to our Children's Librarian, sstanley@cwmars.org, to enter!
Make sure you include your child's name, age, and a phone number. On October 20th, we'll share a google form where anyone and everyone can vote for their favorite!
Prizes will be awarded to the top two pumpkin artists with the most votes!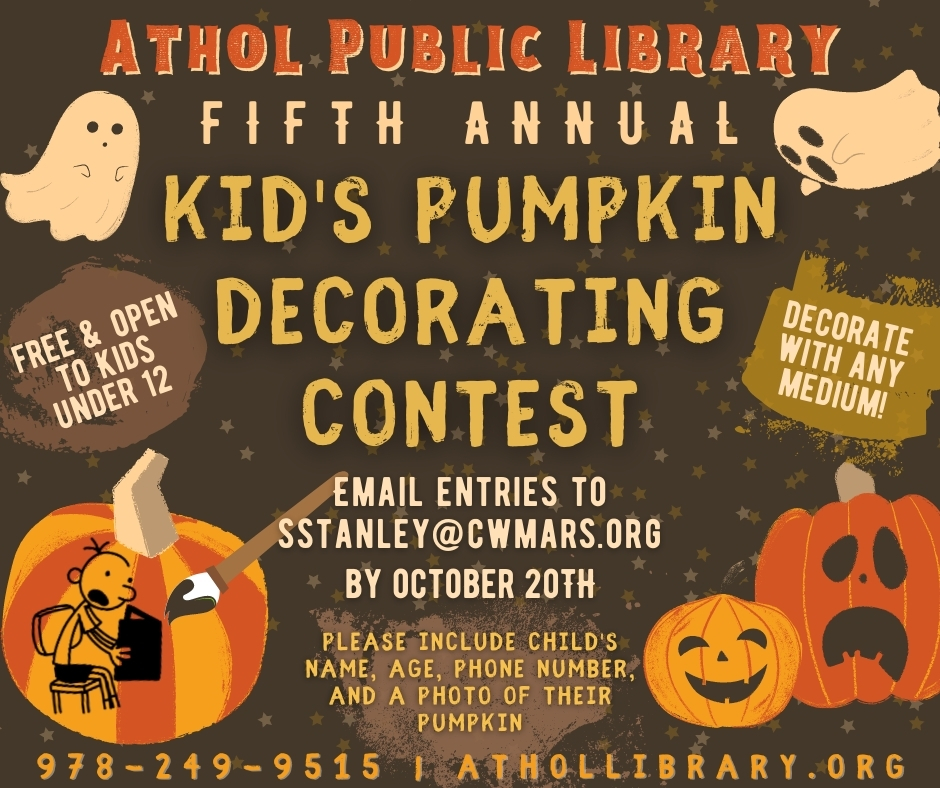 Posted: to Athol Library News on Wed, Sep 30, 2020
Updated: Thu, Oct 1, 2020